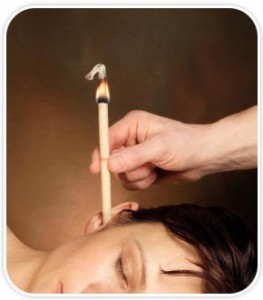 HOPI EAR CANDLING SPECIAL INTRODUCTORY OFFER
£25 including mini face massage
HOPI EAR CANDLING
No special measures are necessary prior to your first Hopi Ear Candling treatment. Before attending your appointments, make sure that you drink plenty of water. Avoid eating at least two hours before your appointment, but no fasting is required. But please do not come for your cleanse feeling hungry.
An ancient, mild and natural therapy which may have been used by Native Americans for a wide range of ailments and over the years has found its way to Europe. Many of the population now benefiting from the relaxing effects of this therapy.
WHAT ARE THE BENEFITS OF HOPI EAR CANDLING?
Results may vary from client to client. Hopi ear candling can help relieve symptoms including:
Earache
Headaches
Bells Palsy
Tinitus
Stress
Nervousness
Asthma
Vertigo
Catarrh
Sore throats
Migraine
Improving sense of smell
Energetic revitalisation in cases of hearing impairment
Excess wax
Every client may vary from the results but can also help with
Promotes lymphatic circulation
Improves Immune system
Alleviates allergic conditions
Discouraging Candida
Diminishing chronic sinusitis
Enhancing taste and smell
Relieving ear pain
Restoring equilibrium/pressure in the ear
HOW DO HOPI EAR CANDELS WORK?
Work in three phases
1. Being a chimney effect where a gentle suction draws out the debris from the ear
2. Mild heat stimulates blood and lymph circulation boosts immune system, therefore boosting bodies natural cleansing action
3. Regulation of pressure within the sinuses
HOPI EAR CANDELING TREATMENT
"a deep cleansing and relaxing experience"
You lie on your side in a comfortable position. The candle is placed over the ear and is held in place by the practitioner. It is then ignited and continuously monitored as it gently burns.
Gradually any impurities are drained to the surface many of which are carried away through the candle. The pleasant slight suction within the ear pressures will be felt.
The warm airs combined with the heat soften the wax, this will be repeated on the other side.
Prior to the treatment it is advisable to put a few drops of olive oil days before treatment as this will help to soften the wax.
Each treatment takes aprox 30—60 minutes. Where long term conditions are treated you may sometimes experience slight headache and or occasional popping shortly after the treatment.
After the treatment the contents of the candles are examined to see how effective the treatment has been to indicate how further treatments should proceed.
Treatment can be repeated 3-7 days intervals following the first treatment session.
Lymphatic massage on the face can be carried out to enhance this treatment.
HOPI EAR CANDLING CONTRAINDICATIONS
Treatment cannot be provided for any of the following
Perforated eardrum
Inflammation or infections into the ear
Known allergies to the ingredients of the candle
Grommets
Auricular candle therapy is not a cure it is a complementary therapy.